Welcome to Gillies Mar-Jan Stage School
We offer ballet, tap, modern/jazz, street dance, boogie babies, acro and zumba classes.
We also offer dance and drama workshops in the summer holidays.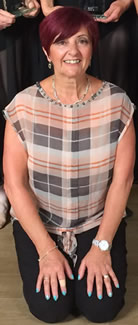 The principal of the school GILLIAN PILKINGTON B.T D. A Fellowship and Examiner
Gillian was born in Chorley and was a pupil at Gillies Mar-Jan Stage School from the age of 3. From there she went on to study at the Italia Conti Stage School in London.
Later in her career Gillian returned to Chorley and began teaching at the Mar-Jan Stage School, for the principal and founder Margaret Jones.
She continued to teach and be involved in the school opening her own school in Adlington in 1994. Then in 1995 she took over the Chorley school after Margaret Jones retired from teaching, this was the start of Gillies Mar-Jan Stage School.
Pupils study for exams with the British Theatre dance Association, and also put on a bi-annual show in aid of charity.
Some former pupils have gone on to perform and teach professionally throughout the world.
In 2005 Gillian became an examiner for the British Theatre Dance Association. Despite the hectic schedule she still continues to teach at both the Chorley and Adlington schools.
---
Children's University Trust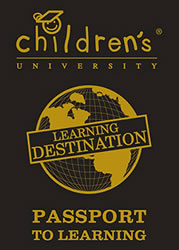 The Children's University (CU) Trust is a charitable trust that provides 7 to 14 year olds (and 5 to 6 year olds with their families) with exciting and innovative learning activities and experiences outside normal school hours. We celebrate achievement and reward participation through our certificates.
Raising children's aspirations is important to us and we aim to develop the understanding that learning can be "...a satellite navigation system to better places in life…".
Dance school, ballet classes, tap dance, modern/jazz dance, street dance, boogie babies, acro, zumba classes, Chorley, Horwich, Preston, Lancashire